Home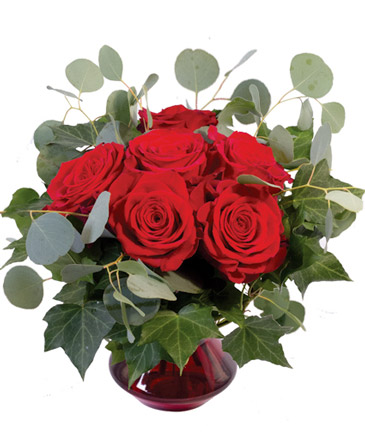 Crimson Ivy Roses
Flower Arrangement
Add a touch of love and romance to their day with our Crimson Ivy Roses arrangement! Half a dozen red roses nestle in ivy and silver dollar eucalyptus for a simple and beautiful design that will win your way into their heart. Surprise your special someone today!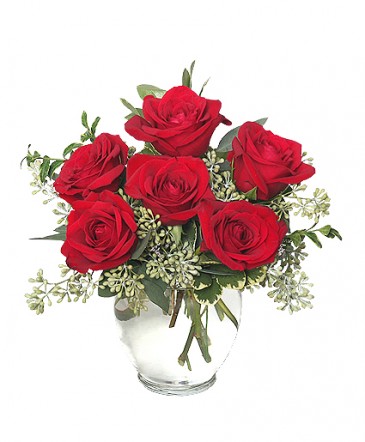 If you're looking for a way to show your love, but you know grand gestures aren't their style, Rosey Romance is the arrangement to send! A half dozen short stem, red roses say "I love you" with all the grandeur of their long-stemmed counterparts in a smaller package.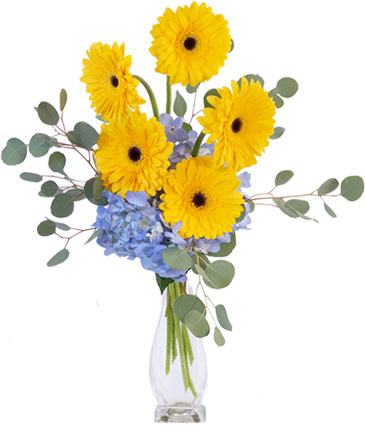 Yellow Blues
Floral Arrangement
This bright arrangement is sure to please! Simple and elegant, Yellow Blues features dazzling yellow gerberas, lovely blue hydrangeas, and gorgeous silver dollar eucalyptus. This vibrant and colorful arrangement is the perfect pick-me-up for any occasion!